This week it feels like I have
Monday
I left work early to head over to Idaho Falls to my doctor's appointment. I found out that my stage 4 sleep is only 50%. For those of you that don't know, stage 4 is your deepest sleep. You know, the time you're almost in a coma with drool coming out of your mouth? Anyways, he told me that in order to obtain better deep sleep I would have to fit excercise into my life. Hmmm...how am I going to do that? I should have got a prescription for more hours in the day.
Not too long after I got to work I got a phone call from Carlee's teacher that she had puked twice in her classroom. Yippee, I think. Just what I need. So I go grab the little sweetie (who looked miserable at school but as soon as she left she was bouncing off the walls) and called her grandma to come and get her. After work the kids and I snarffed down some cereal and got ready to head to the church. I am one of the activity days leaders in our ward. The girls are so stinkin' adorable! I love that job. When I got home I had to hurry and bake a cake for our cake decorating class the next day. By then I was so tired and in pain so I just collapsed on the couch.
Wednesday
Wednesday I leave at 2:30 instead of 5:00 since I've been going to work earlier. It's a good thing too since I still had to make the frosting and frost my cake. Not to mention clean up my kitchen! We learned how to make
buttercream roses
. First time I've tried.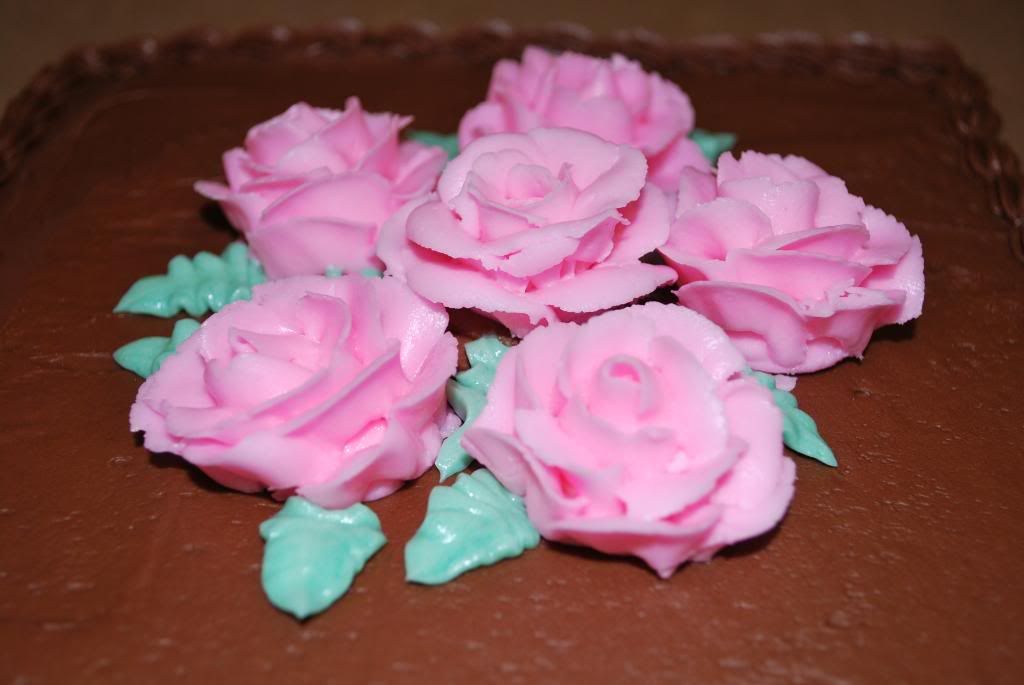 So fun! I loved making these.
Chocolate = good!!
I left class early to race to the kids
parent teacher conferences
. They are both improving in school so it was a good visit. Gotta love that as a mom!
(Collin, Gunner, and Ben)
After that we raced over to Collin's very first den meeting. How cute are these tiger cubs!! They are so fun to be around. I am so psyched to be cubmaster for them. I also love their moms. They are so supportive to the boys and willing to help out. It makes me so happy when people cooperate together for such a wonderful scouting program.
Today I am soooo tired. Miss Carlee kept us up. She didn't go to bed until late because of her eczema. Then she woke up at 1:00 with a soaked diaper. Aargh! I got her cleaned up and back in bed. Of course she tried to sneak into our room again at 4:00. Double aargh!
I'm going to sneak out of work at 3:30 for my cousin Kaitlyn's basketball game. She is so fun to watch! After work my cousin Dee is bringing a movie over for some girl time. Hope she doesn't mind a kitchen full of frosting mess! I haven't had time to get it all cleaned up yet. That's on the agenda tonight too.
I can't wait for Friday! So far I don't have any plans. Woo hoo!
Saturday
Relief society
in the a.m., cleaning in the middle, and serving at a
wedding
reception at night. I have a feeling that by Sunday all I will want to do is this: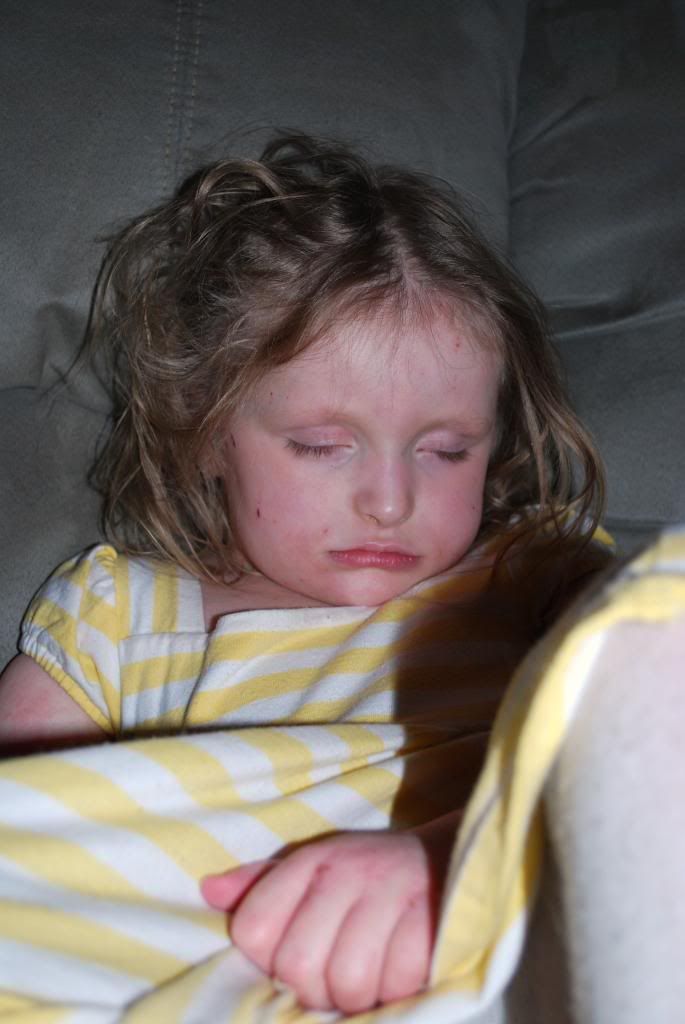 Actually that sounds good right now!!