I felt something like a string touch my arm. I ignored it and pressed forward. As I walked further I felt a new sensation on my arm; something that felt like eight tiny legs. I frantically brushed off the black creepy invader that dared touch me and ran screaming up the stairs like a baby. Yes, I am a baby when it comes to spiders. They give me the willies!! This is why I had my husband rescue our Halloween crates from the black widow infested basement.

As I was going through the decorations my kids were out of control excited. They wanted to pull everything out and set it up right away! They found a couple of witch hats and immediately had to model them for me.


They go perfectly with PJ's and pink rain boots don't you think?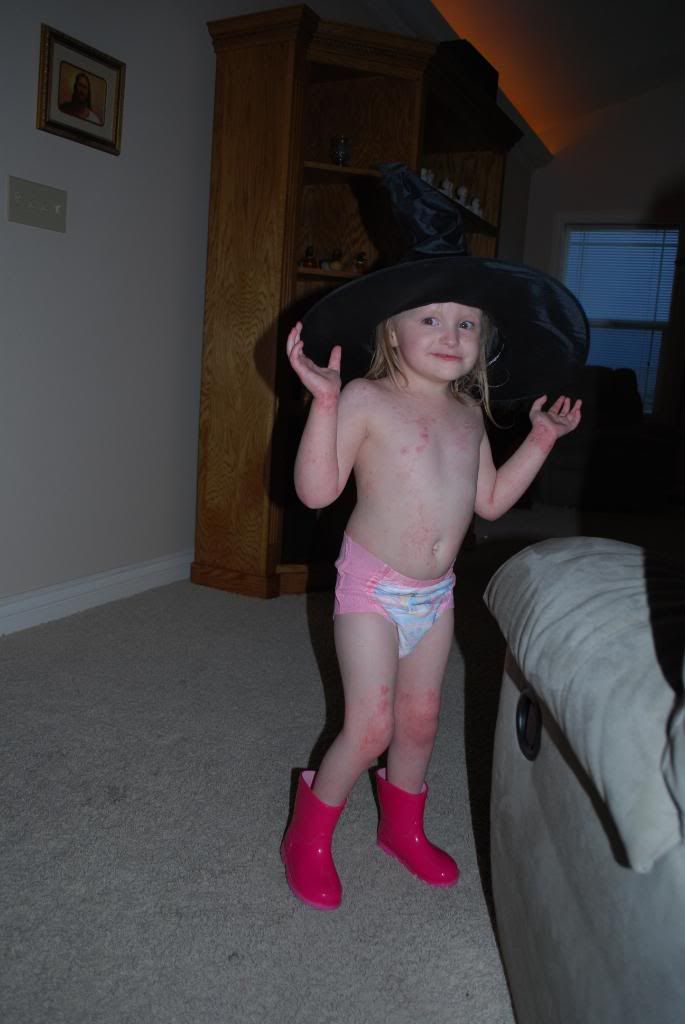 Carlee's eczema was so bad that day, the poor babe!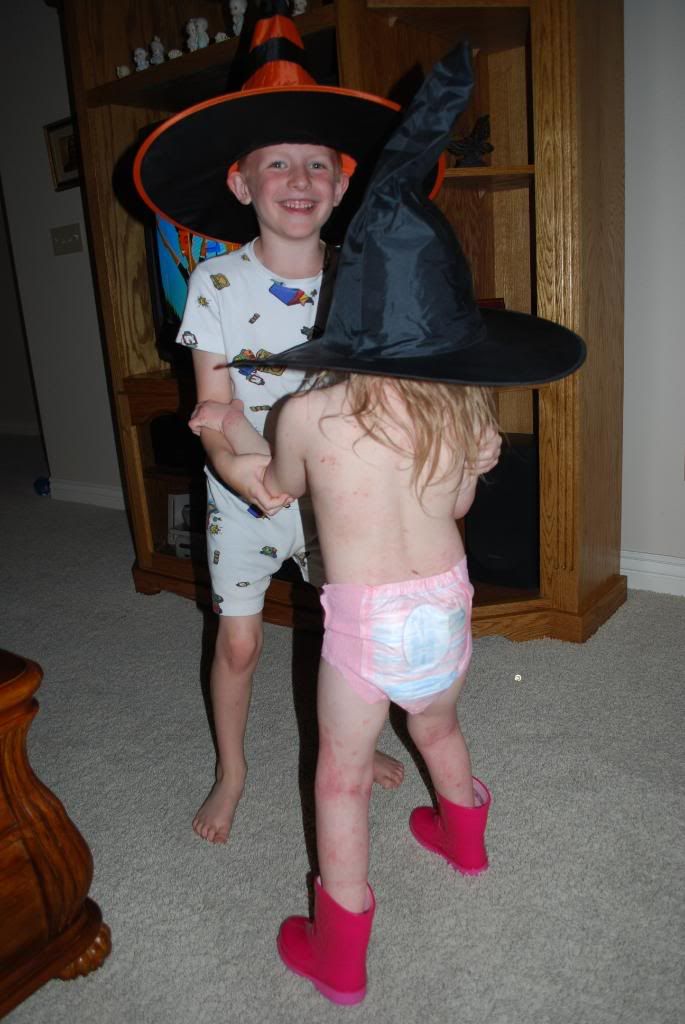 Dancing up some trouble!


Where did that cute witch go??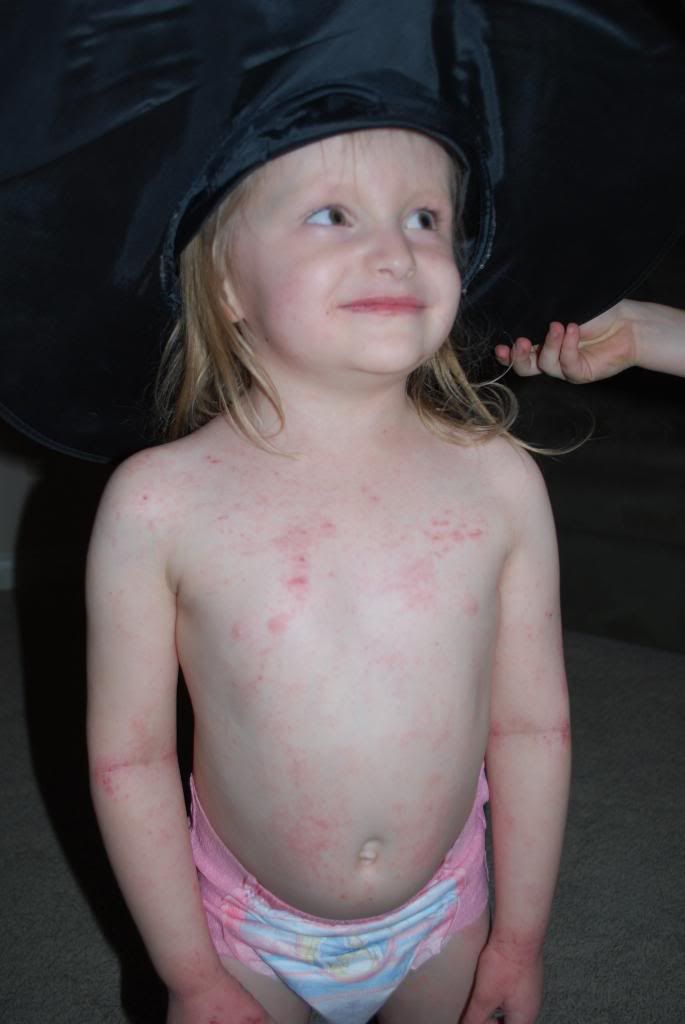 There she is!!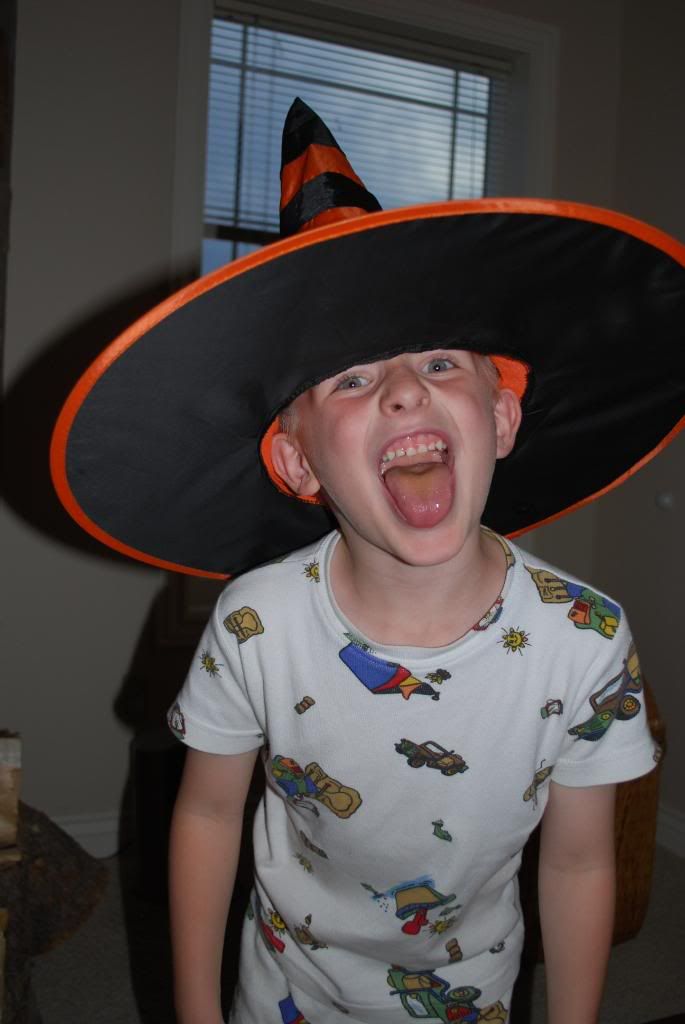 What a face!
My kids are krazy.
Krazy hilarious!