Aaaaaarg! My little shipmates love to celebrate "Talk Like a Pirate Day"! They love a good excuse to talk like scalawags and dress up like pirates.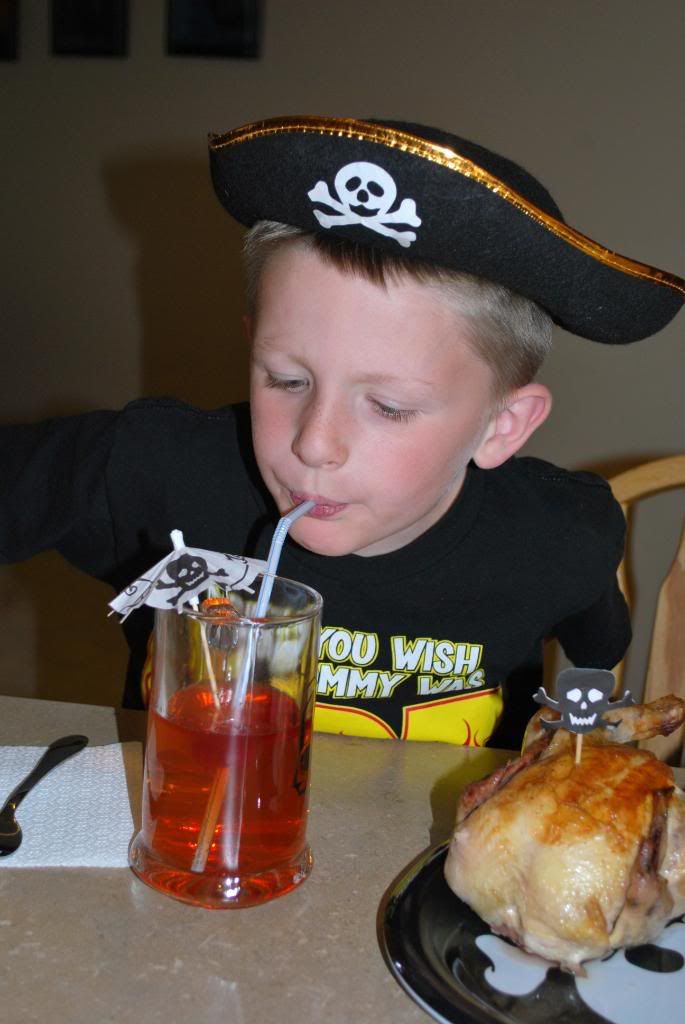 This year we made Cornish hens, biscuits, corn, and grog. Non-alcoholic grog of course!

Aaaaaarg! A pirate I be!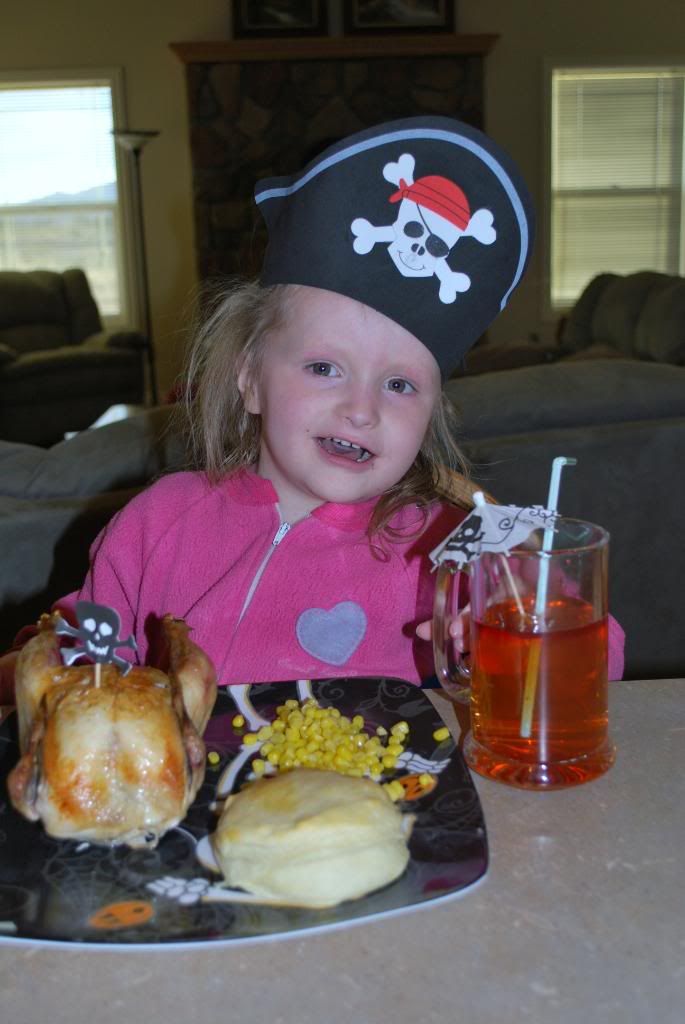 In retrospect, I probably should have got Carlee dressed or at least brushed her hair before taking her picture. Oh well, she'd fit right in on a pirate ship with her unkempt wild hairdo.

Collin loved the grog the best! We mixed Mtn. Dew (I know, but I was out of 7-up), cranberry juice, sour apple juice and frozen cranberry pirate ice cubes. The kids especially loved their pirate umbrellas.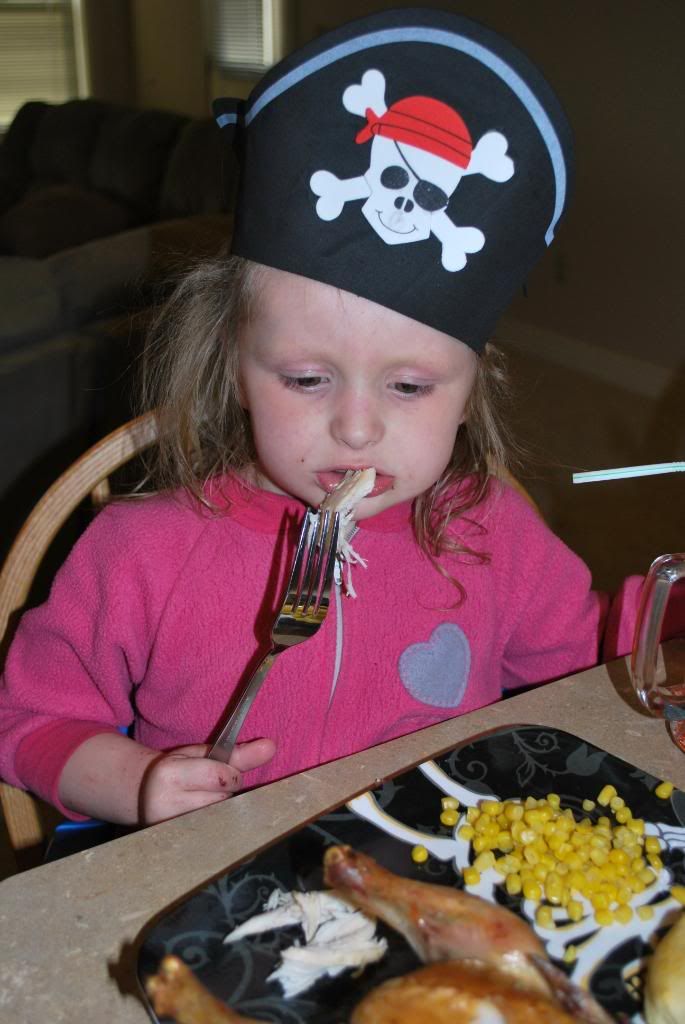 Carlee kept saying, "Ummmm....chicken!"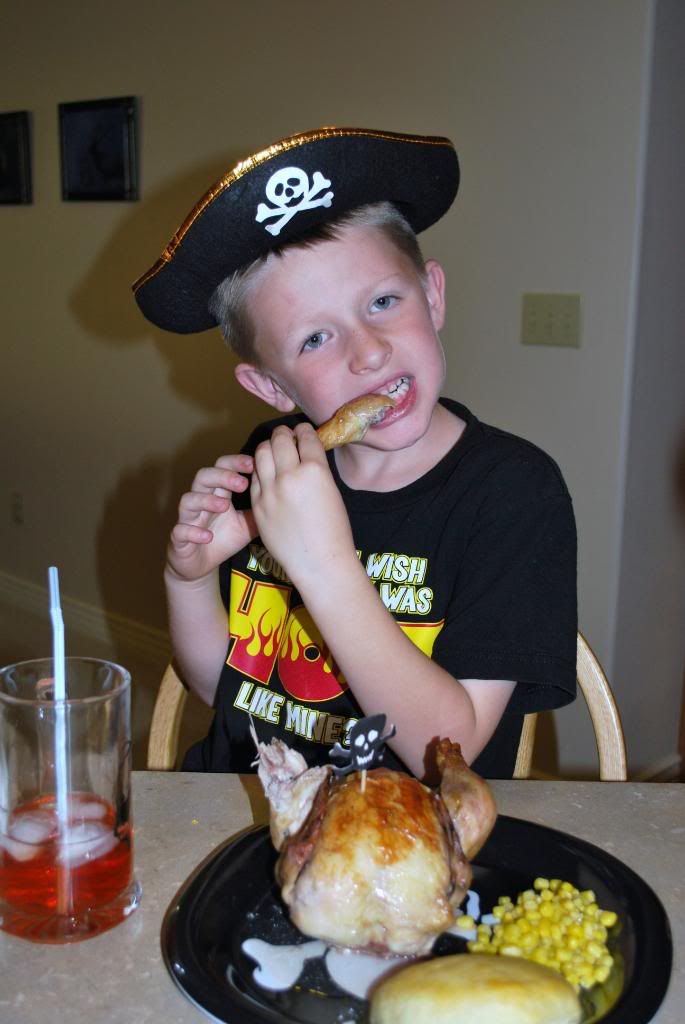 Collin enjoyed his hen legs but wouldn't eat his body.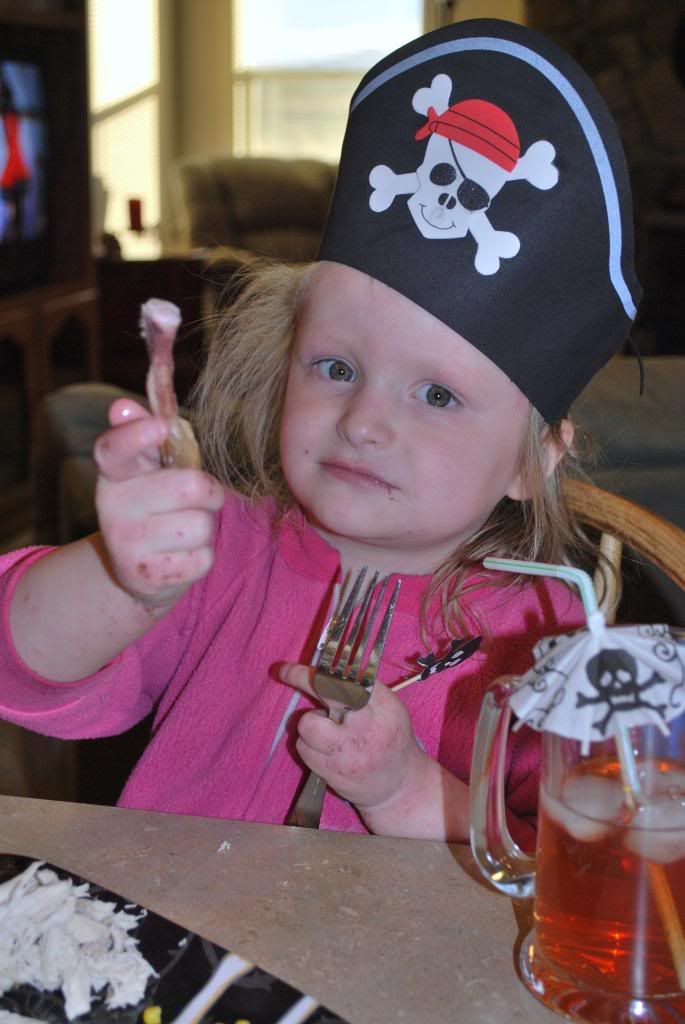 "That be a good chicken bone!"


Collin shared their umbrella with his skeleton friend. He enjoyed his brief stay at the "beach".

We ended up our adventure with Pirapple cupcakes.

They were really yummy! You can find the recipe on my food blog.
Thanks for the fun night kids!