The Easter bunny came on Saturday the 11th to grandma Jensen's house. The kids were beyond excited and practically hopping like bunnies. It was gorgeous outside and there was NO wind and NO snow! Amazing for Idaho. It did start hailing later but at least we got to play outside for awhile with nice weather. I took too many pics and I wanted to put a LOT more on here but I had literally hundreds. (I can't help it! I had cute subjects!) Enjoy some of my favorite pics of the hunt.

Here we go!!!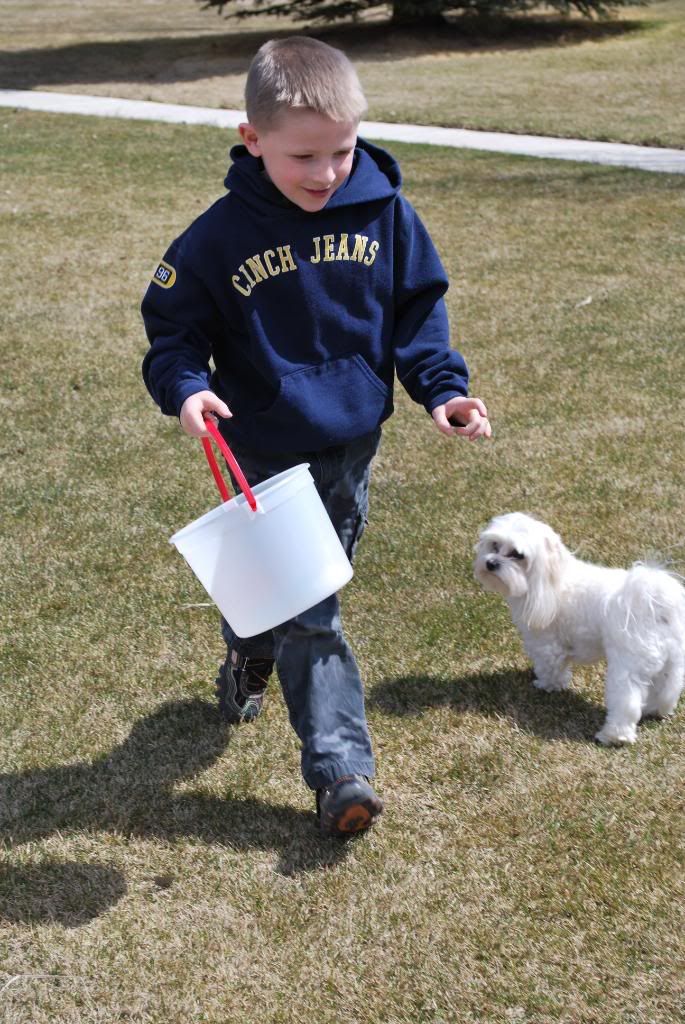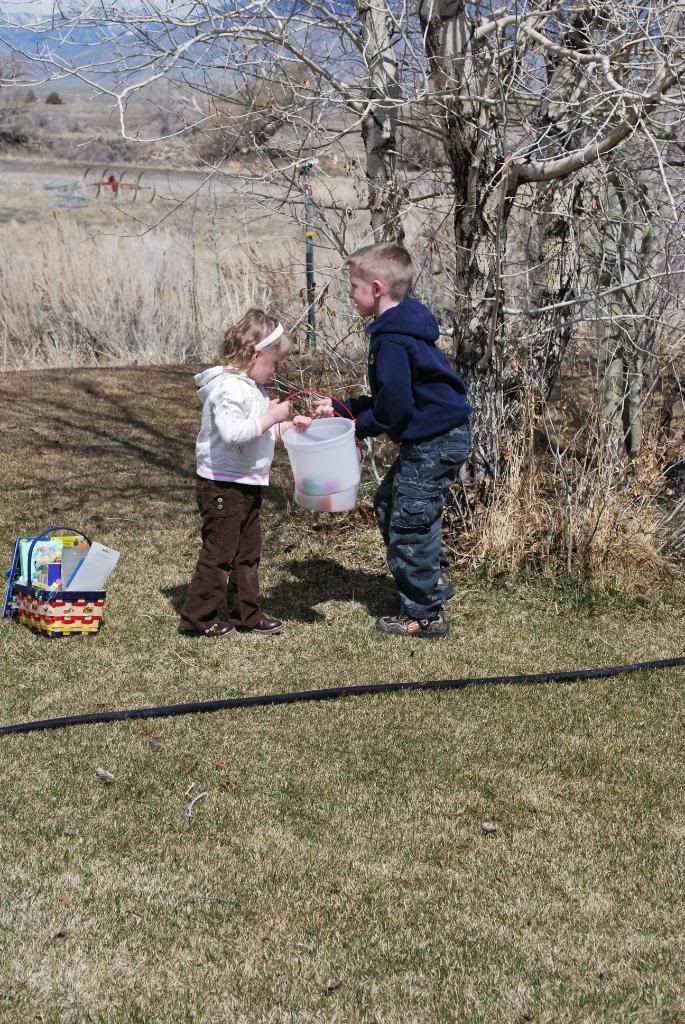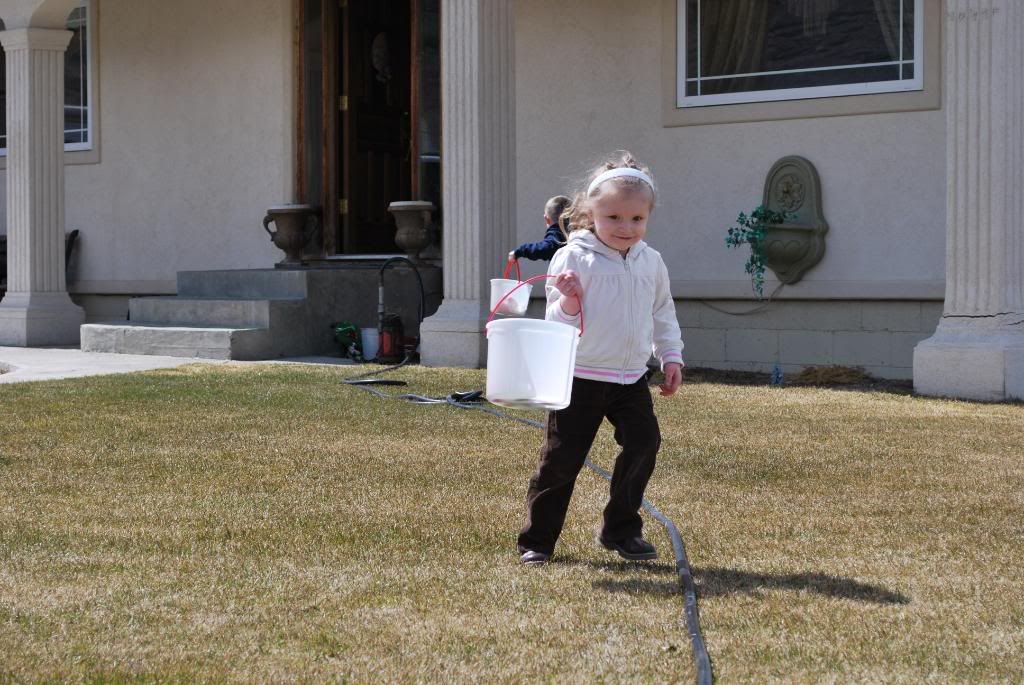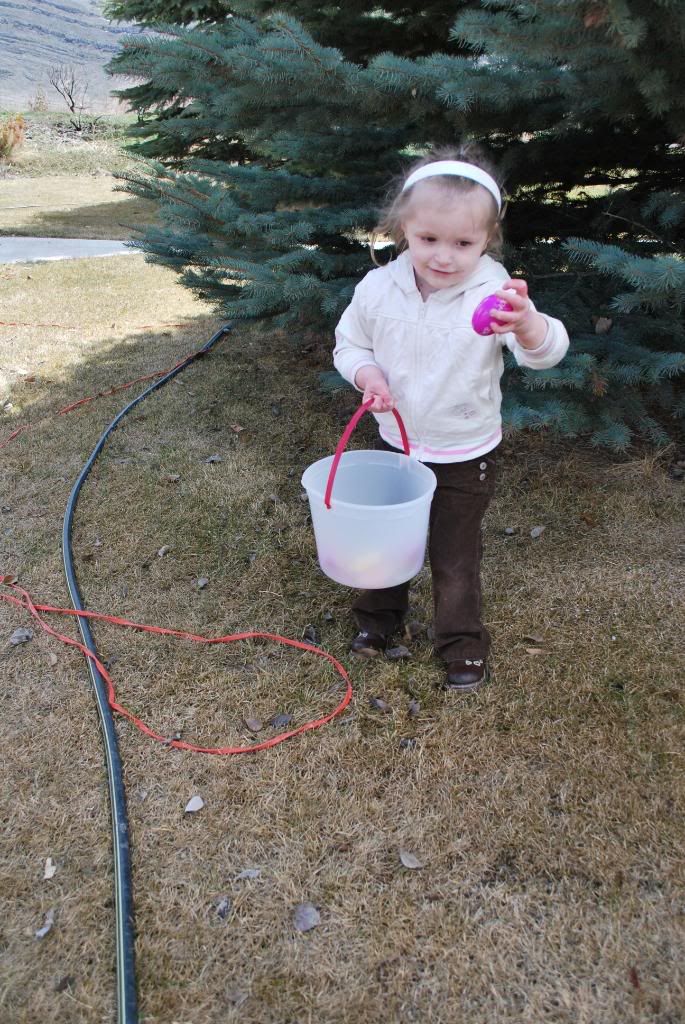 Reach Collin!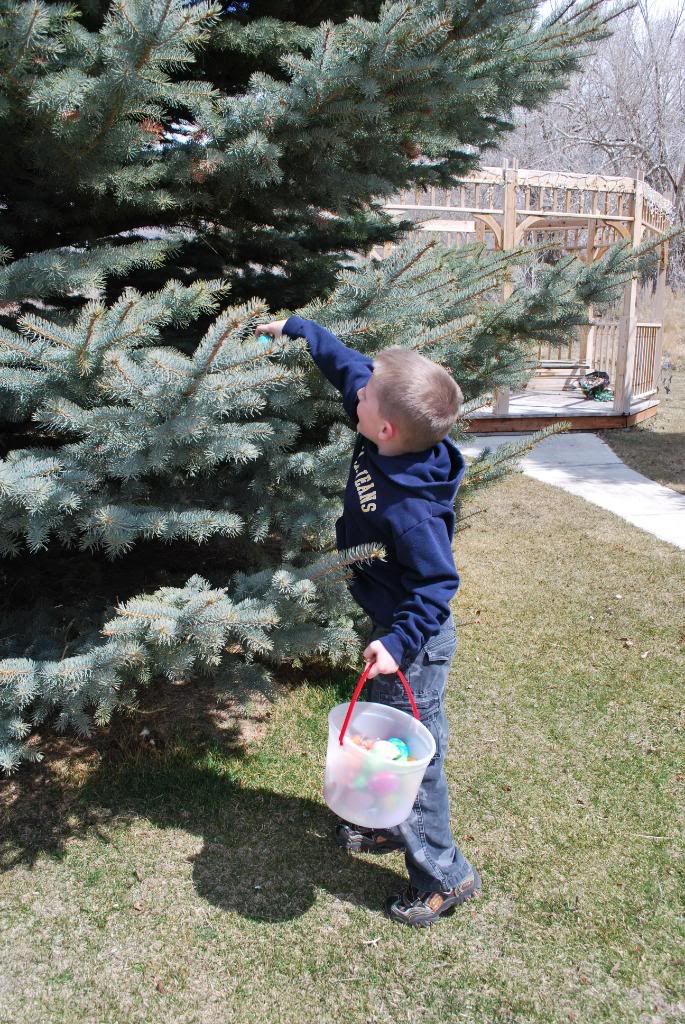 Carlee wanted to share with Dulce...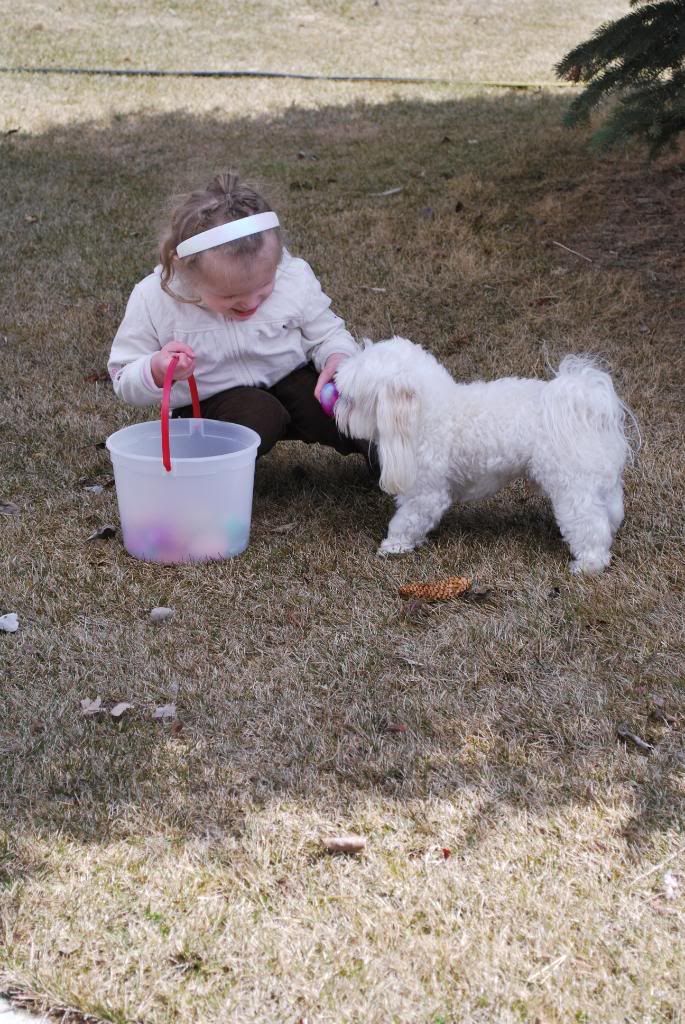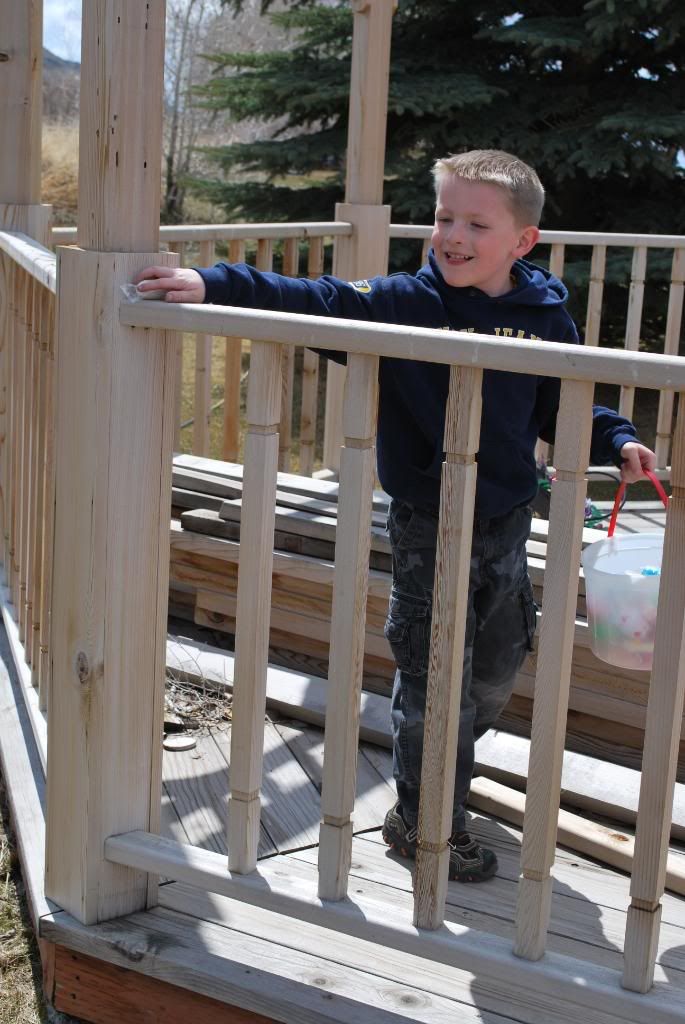 Lots of loot. Spoiled brats!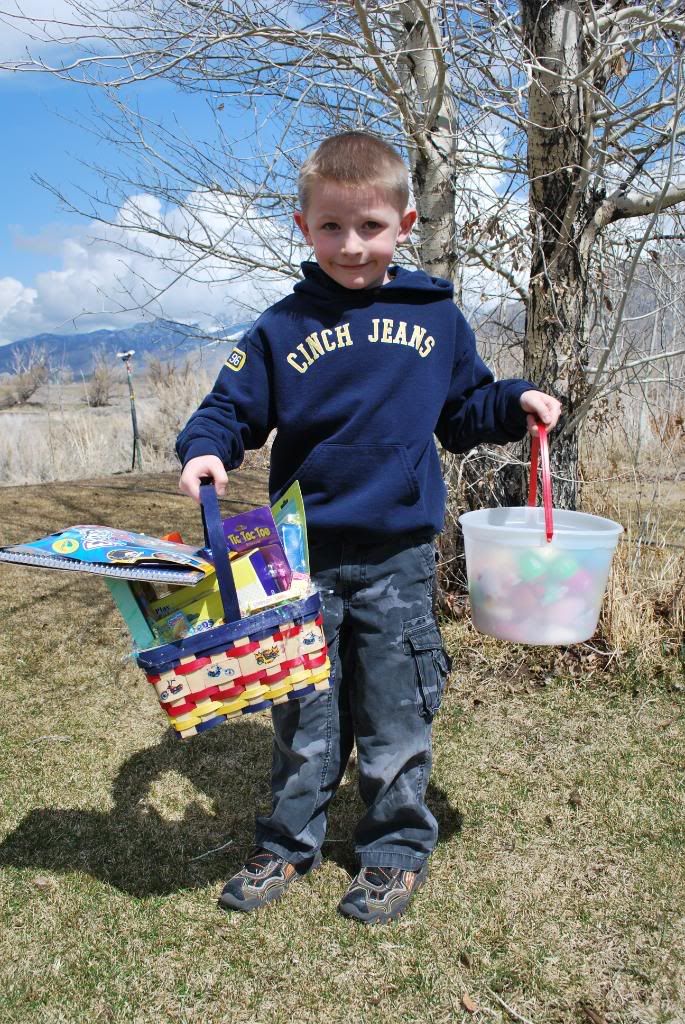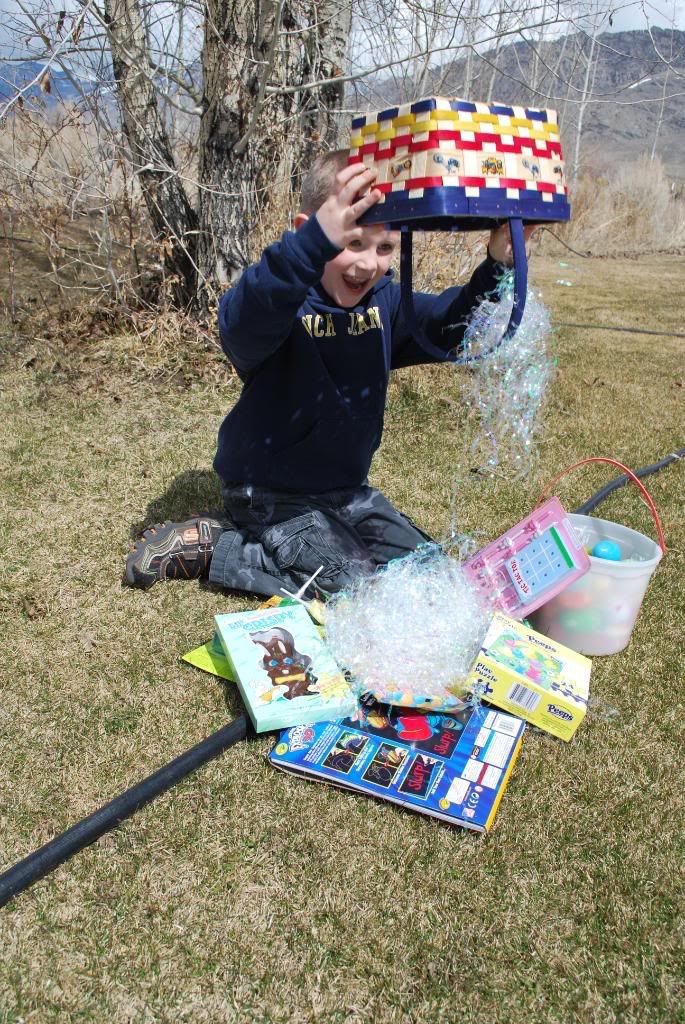 Collin was hoping for a chocolate bunny.Yum!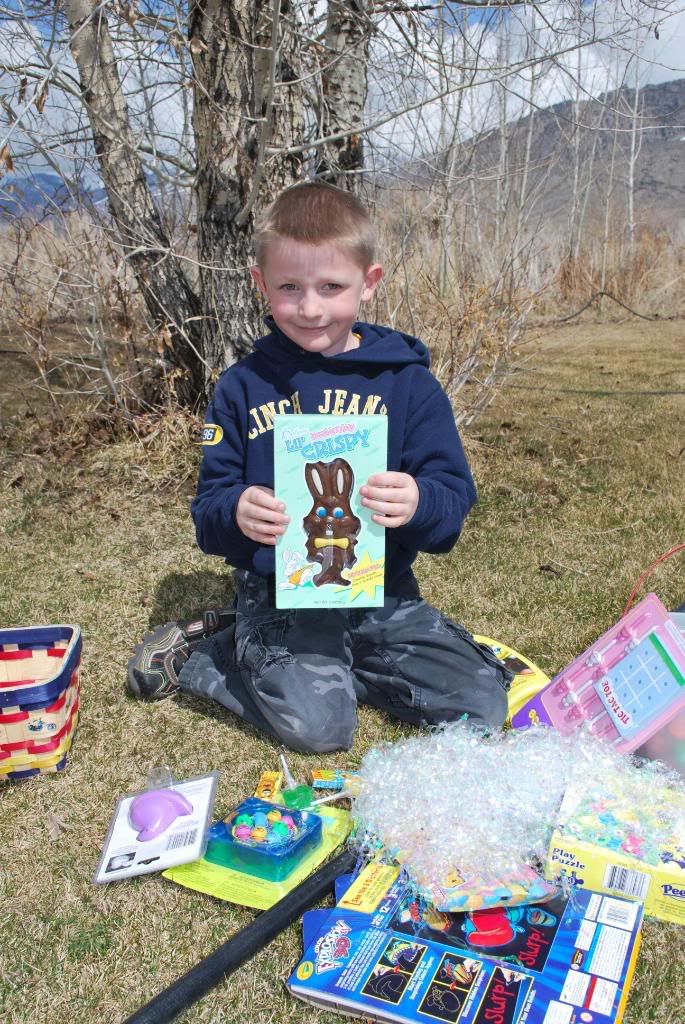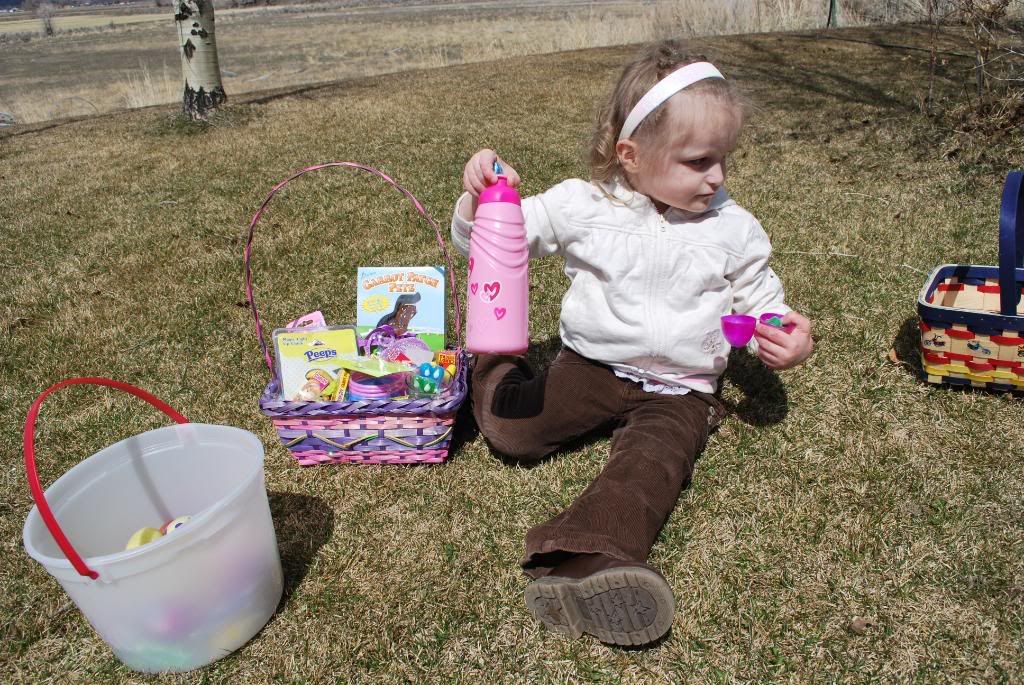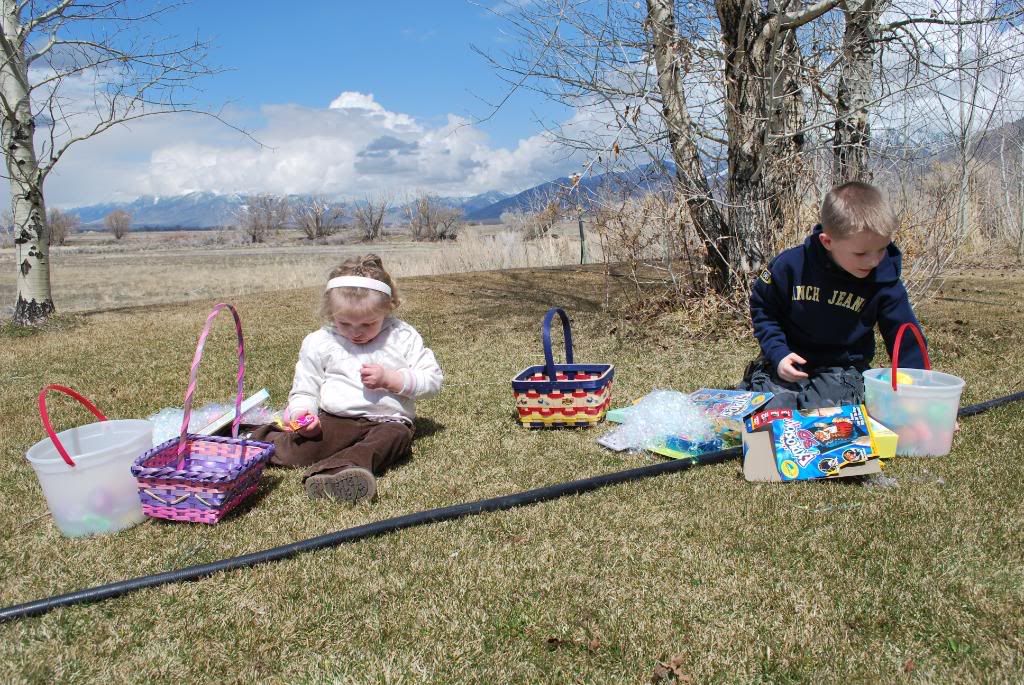 Too much candy Collin! I'm going to have
to talk to that Easter bunny...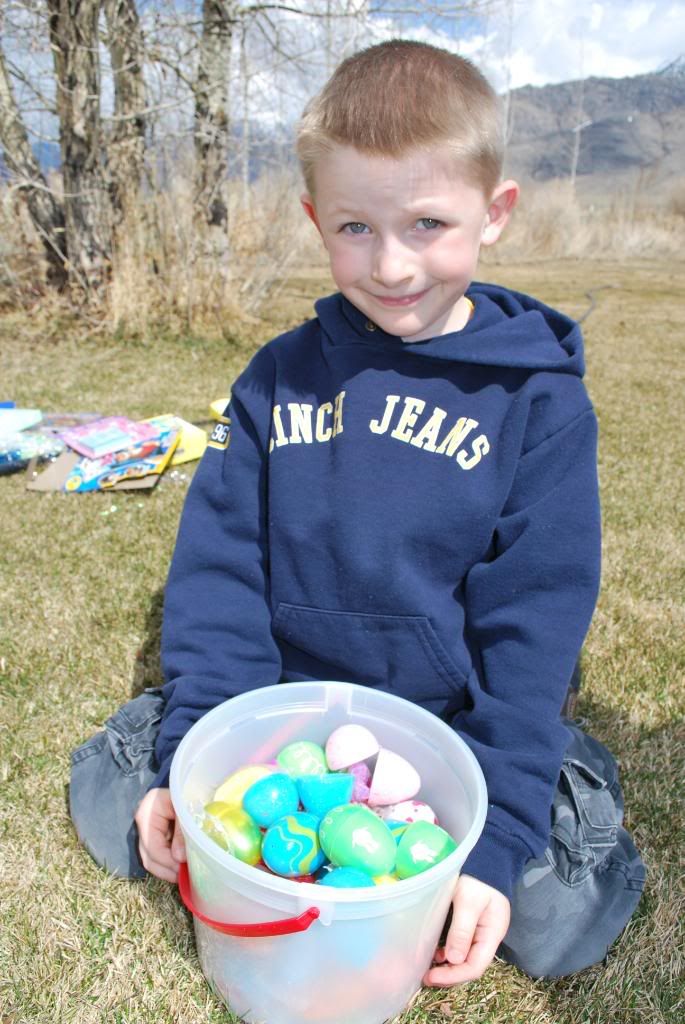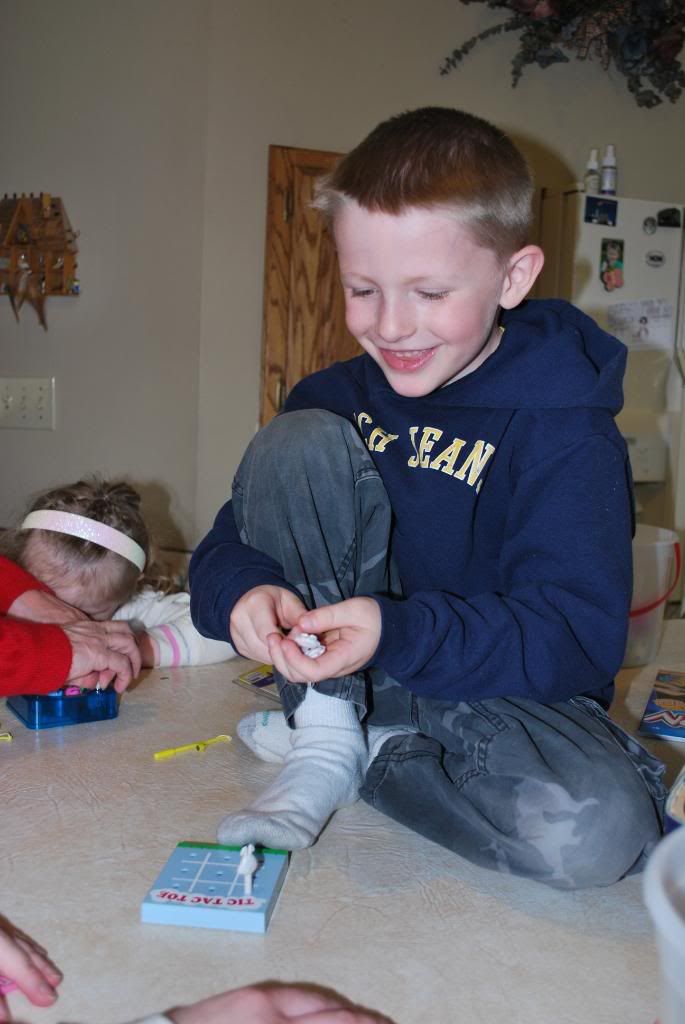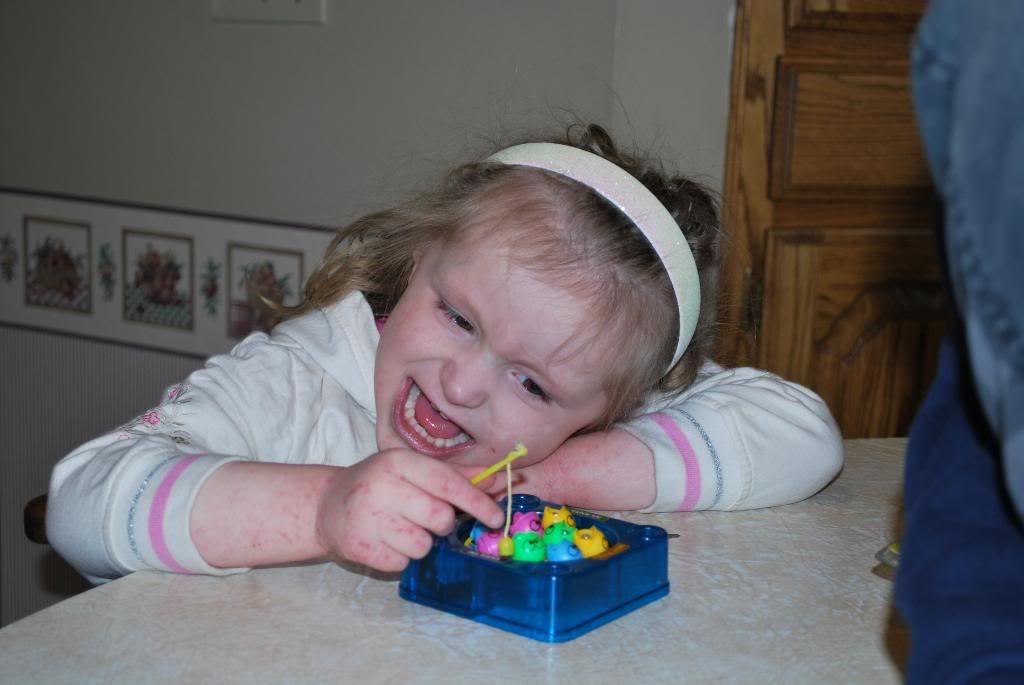 Bubble Time!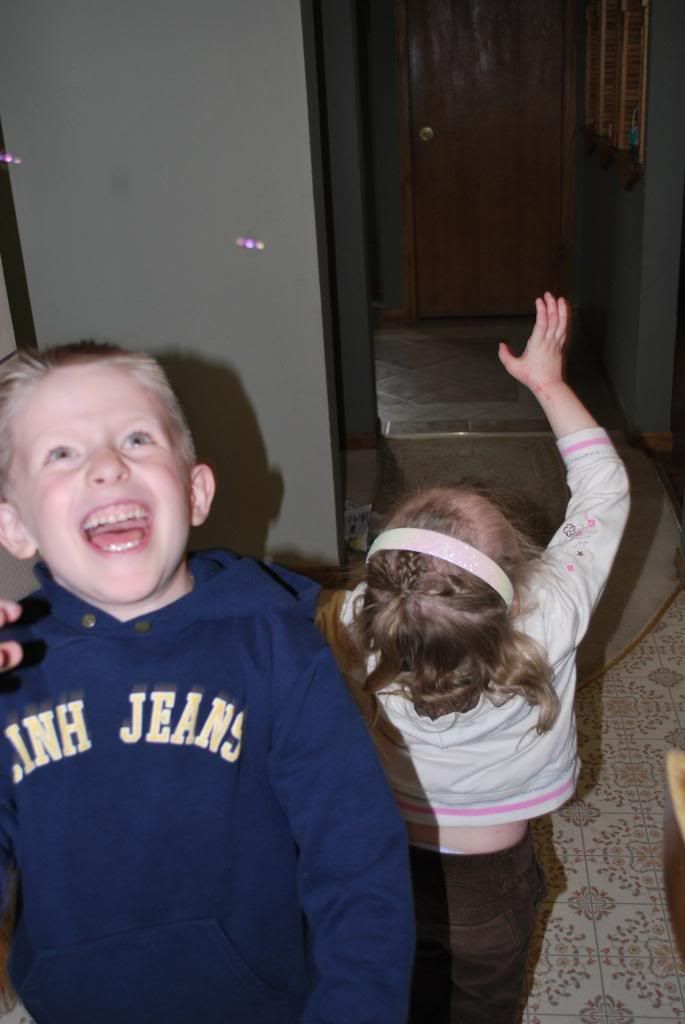 I don't know why they wanted to eat 'em.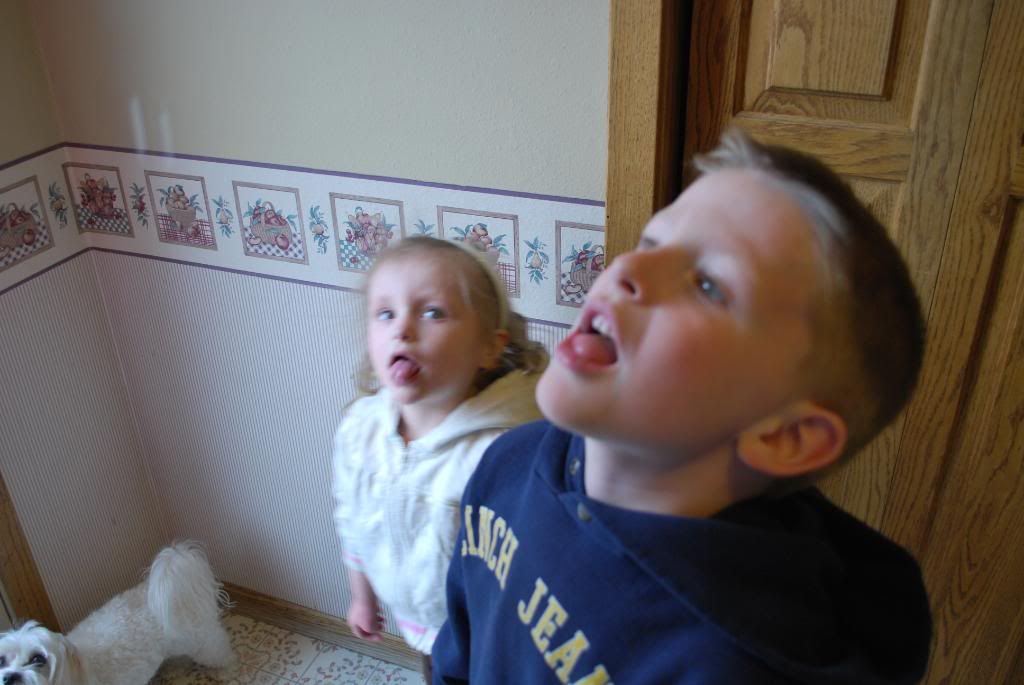 Silly boy got some. He didn't like the taste though!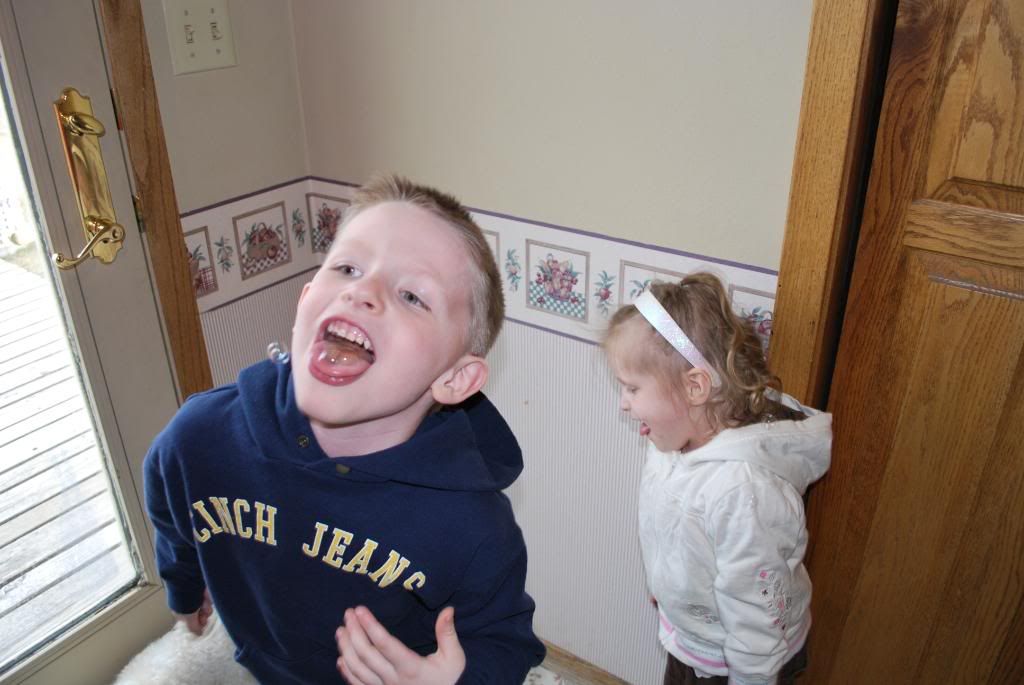 Our fun ended with a beautiful rainbow.
How cool is that?